Would you like to transport your vehicle all around the world?  Car, motorbike, or even boat, our teams are there to support you throughout the moving process.
Moving a new vehicle
New vehicles are generally much easier to import than used vehicles. Indeed, many countries impose a maximum seniority on vehicles (unless it is stamped as a "classic" car).
Moving a used vehicle
As mentioned above, it is generally much easier to import a new vehicle than a used vehicle. Even if it is a truth, it is not impossible to import one second hand vehicle.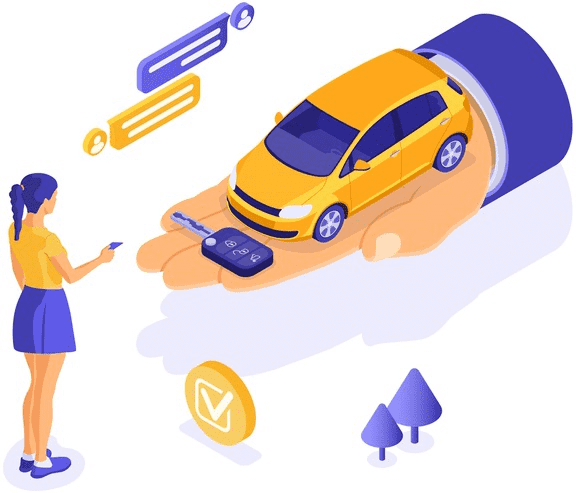 What factors will impact the price of moving a vehicle?
As you can guess, the most important factor in terms of costs is generally the customs duties and taxes which can under certain conditions explode up to 200% or even 300% of the price of the vehicle!
In addition to customs duties, it is important to consider the following factors:
Distance: When we talk about transport, we also talk about distance which is one of the most important factors!
Deadlines: Ship by boat or plane, favor price or time, such is the dilemma!
Time of year: In international transport, there are high seasons when prices are slightly more expensive (eg before Christmas).
Type of vehicle: Obviously, a motorcycle will be less expensive than a car which will be less expensive than a large yacht!
How to prepare a vehicle for a move?
When it comes to international vehicle moving, it is important to anticipate the slightest stain so as not to have unpleasant surprises on the big day! Here is a non-exhaustive list of the points to check before the big departure of your vehicle:
Your vehicle's fuel tank should be empty at most, usually 1/4 of full maximum.
The battery must be charged
You must turn off the vehicle's alarms
Be up-to-date with technical controls
Wash the vehicle
Do not leave any property in the vehicle
Keep a duplicate of the keys with you
How to get a moving services quote?
The procedure is not complicated, it is even extremely easy! All you have to do is go to the contact page and fill out our online form. Subsequently, a DocShipper consultant will contact you within 24 hours to define with you the needs and offer you a personalized quote. There you have our offer!
DocShipper China | Procurement - Quality control - Logistics
Alibaba, Dhgate, made-in-china... Many know of websites to get supplies in Asia, but how many have come across a scam ?! It is very risky to pay an Asian supplier halfway around the world based only on promises! DocShipper offers you complete procurement services integrating logistics needs: purchasing, quality control, customization, licensing, transport...
Communication is important, which is why we strive to discuss in the most suitable way for you!