An International move is usually a matter that concerns the person who needs it. In fact, on one hand, there are issues with the adequacy of the transfer itself and the care of your personal belongings and, on the other hand, with the fact that you have to cross borders and assimilate a new way of life. However, at DocShipper we have extensive experience in this type of service, offering you full guarantees and giving you the assurance that you can leave everything in our hands. Don't worry, we make sure everything is in tip-top shape in your new city on the agreed date!
International moving services
There are many international moving agencies out there, but not all of them have years of experience that allows them to give the best service from start to finish, whatever the destination. We are specialists in this type of transport, and we know in detail all the requirements to be able to move everything you need. We work to offer you the most complete service in terms of international relocation with a total guarantee of success:
There will be no delays, fears or unforeseen events in (air)ports or roads. Knowing our industry makes us organize everything so that no detail escapes us.
With us you can move stress-free. You can contact us so that we can give you a non-binding budget for your international move in which we will tell you all the details of the process.
We will explain and develop the roadmap for your international move. At all times, you will know how we are going to ensure that all of your belongings travel from your current residence to your new home abroad with the care they deserve.
In the international moving process, we take care of everything for you, and we keep you informed at all times. So you can focus on your expatriation and the changes ahead in your new country.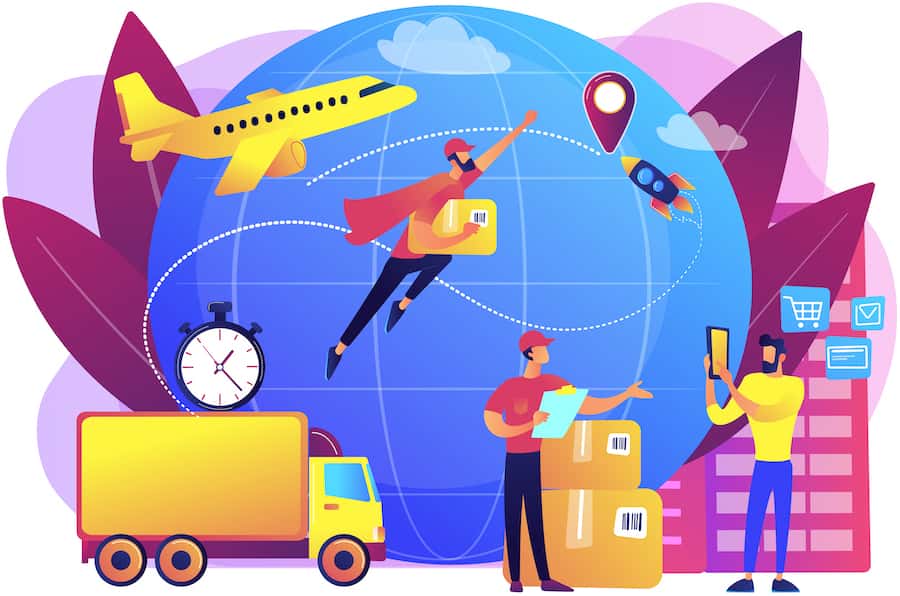 DocShipper - Actor of your expatriation
At DocShipper, we have an organizational structure that allows us to undertake international removals and do our jobs in an optimal way. We understand that there are a series of priorities for our clients that are non-negotiable, such as the safety of their households and the time taken for the move.
Safety of goods : When we carry out international moves, we attach great importance to the packing of goods, because being long distance removals, the risk of damage naturally increases. At DocShipper we are very meticulous with the packaging, if that is our responsibility since you always have the choice to handle it yourself.
Transit time : When you request an international move, it is good practice to set a date by which the move should have been completed. The fixed dates vary according to the client's needs, which is why, in order to meet your expectations within the allotted time, we choose the ideal means of transport on a case-by-case basis.
International removals: our means of transport
In order to carry out international removals efficiently, it is necessary to have a large capacity of transport resources in order to be able to carry out long-distance transport. For this reason, at DocShipper, we cover international removals from 3 modes: land, air and sea.
DocShipper info: DocShipper is an expert in international logistic and can assist you transporting all your goods from a point to another. Contact us, and an expert will reach you as soon as possible.
Moving by land (trucking)
This is the most widely used means of transport for international moves between neighboring countries and for short-distance moves. For example, if you want to move from Amsterdam to Berlin, ​​it will be cheaper because fewer costs are incurred, and since it is a short distance, the moving time will not be very long.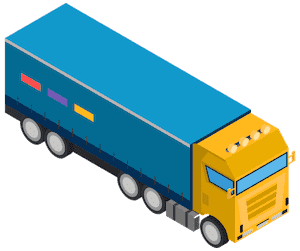 Moving by air (airplane)
This is the fastest mode of transportation for international moves, and it is generally used to cover long distances in record time, but its downside is the high cost that this type of transportation can entail. Do you have low volume? This is potentially the cheapest method (usually for a volume lower than 1.5 cubic meters).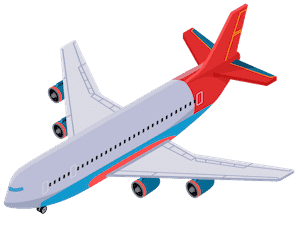 Moving by sea (ship)
This is the most used method for international removals. It is indeed a method of transport that allows to serve almost all destinations and at a very competitive price. This method will probably be the best choice for your future expatriation, whether it is by groupage - LCL (less than 12 m3) or by full container - FCL (no limit).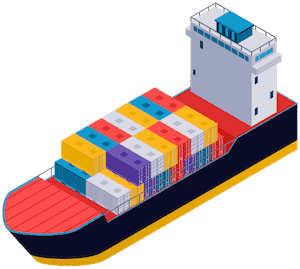 International relocation : professional services for personal experiences
DocShipper has succeeded in establishing itself as one of the quality benchmarks in the international moving industry. Our company has been working in this field for a long time. Here are some points that allow us to differentiate ourselves from the competition:
The know-how and professionalism of a company with a presence all over the world.
The professionalism of our constantly trained team in order to keep abreast of the latest developments in the sector.
Efficient and rapid management of the various operations through personalized customer service focused on individual concerns.
Our staff is aware of any concerns that may worry your mind during an international move. This is why we will always assist you with a smile and a natural disposition to explain each step of the process. This is really important and the years of experience in the industry as well as the evaluation of our users confirm DocShipper's method as one of the most satisfying.
Note DocShipper : Carrying out a move with our team also means benefiting from a dedicated consultant who will support you from A to Z on operations. He will be your eyes and ears throughout the process and you will have a more human contact, especially through channels like WhatsApp or other.
Trust DocShipper for international moves
Whether you are an individual or a company, if you are looking for an international moving agency, you have come to the right place. Contact us and find out why so many individuals and companies have trusted us for so many years. The professionals who are part of our staff receive continuous and up-to-date training in order to be aware of the latest developments in the sector.
How to get a quote for an international move?
The procedure is not complicated, it is even extremely easy! All you have to do is go to the contact page and fill out our online form. Subsequently, a DocShipper consultant will contact you within 24 hours to define with you the needs and offer you a dedicated quote. There you have our offer!
DocShipper China | Procurement - Quality control - Logistics
Alibaba, Dhgate, made-in-china... Many know of websites to get supplies in Asia, but how many have come across a scam ?! It is very risky to pay an Asian supplier halfway around the world based only on promises! DocShipper offers you complete procurement services integrating logistics needs: purchasing, quality control, customization, licensing, transport...
Communication is important, which is why we strive to discuss in the most suitable way for you!