At DocShipper, we understand that your business move is important (and unique!). As a company, we also consider the loss of productivity that a move can cause, whether local or international.
Each business has very specific needs. Some will have machines weighing several tons, others will want to move some furniture only. In any case, you will need the appropriate equipment to carry out the operations in due form: packaging, storage, loading, unloading ... We support you throughout the process!
Customized packaging
When it comes to moving, packing is a crucial step. It will condition your items for the whole process: If the packaging is sloppy, there will be some damage, if it is done well, then everything will be fine!

It should also be considered that packaging is probably the most expensive step during a move since it is a tedious and time-consuming step that requires handling. Here are the types of packaging on which we can assist you: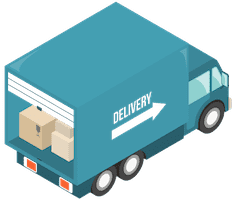 Complete packing
Do you want to relocate with a free spirit? This service is made for you! Our team will pack all your goods, from the small pen to the production machine. A service which is certainly not the most economical, but which has the advantage of being the most reliable.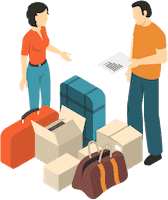 Partial packing
If you want to opt for an economical solution, this option is for you! It makes it possible to pack and secure certain sensitive goods and to leave "in bulk" certain other goods of low value and not very fragile (for example offices).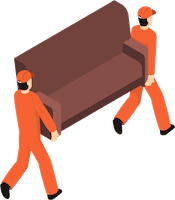 Unpacking services
Packaging is one thing, but when is it unboxing? When the goods arrive at their destination, you will have to unpack them and install them in the new office, it is also a process on which we support you!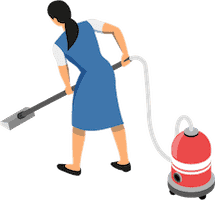 Cleaning up garbage and debris
When we move, we always leave a small mark of our passage ... Debris, waste, abandoned furniture ... No panic! We can handle this for you with a team that will make your old office look like new.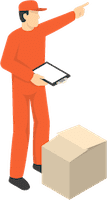 Special services
Finally, we also support you on more special services. For example, if your goods are high value electronic machines, we can pack them in wooden crates and if needed, do anti-oxidation packaging.
Storage option for corporate moves
Your new office is not yet ready, or you do not know where to install your belongings? We can store them! Whether temporarily (a few days) or over the long term (several months or even years), we can help you manage your offices.
Our storage spaces are 100% secure by video surveillance and the presence of our teams on site 24/24 and 7/7. In any case (even if this is not desirable), your goods are insured and therefore covered in the event of breakage or theft.
FAQ | Corporate moves
Does DocShipper provide corporate moving services?
Of course! For the record, our very first move was not for personal effects but for an established business. It is a know-how that we have developed over the years both on the technical and human point of view as well as on the technological point.
How do you guarantee the quality of your services?
Safety is our priority! It is therefore important for us to guarantee a certain standard to assure our clients. The world of international logistics is made of outsourcing, every business in this industry goes through this! At DocShipper, we only work with certified partners and then validated by our team specialized in verifying standards, a very important point on which we are extremely demanding!
How does DocShipper guarantee the reliability of these employees?
The human factor is probably the most important in a move. Why? Quite simply because the problems appear mainly due to human errors. At DocShipper, our employees are continuously trained in order to be constantly in line with international standards, a point on which we insist on asserting our leadership position in the field.
What method of transport should I use for my corporate move?
When we talk about moving, you will by nature go through a phase of road freight: 100% if it is a move over a short distance, or partially so that the truck makes the link between the departure / arrival and the various terminals (station, port and airport). When it comes to long distance moving, you have the choice between the plane, the train or the boat. It will depend on a multitude of factors: the deadlines, the volume, the goods to be moved ... and of course your budget!
DocShipper China | Procurement - Quality control - Logistics
Alibaba, Dhgate, made-in-china... Many know of websites to get supplies in Asia, but how many have come across a scam ?! It is very risky to pay an Asian supplier halfway around the world based only on promises! DocShipper offers you complete procurement services integrating logistics needs: purchasing, quality control, customization, licensing, transport...
Communication is important, which is why we strive to discuss in the most suitable way for you!