When talking about relocation, we always keep in mind that paperwork has to be done properly, especially if this move is abroad.
We're going to give you some tips to help you better understand this essential (and sometimes complex) process. It is therefore essential to call on a company that knows what it is talking about, which handle customs clearance process wherever you decide to move. And you've come to the right place, welcome to DocShipper!
We master both the regulation for the sending of professional goods and for personal effects, so we might as well tell you that you are in good hands!
International move & Customs clearance
In the context of international relocation, the customs clearance step is mandatory. Normally you have to present certain documents depending on the destination country as well as the country of origin, each one requires certain procedures which we must know in advance to avoid any issue on the day-d.
This is not something new, but it is true that customs procedures are more and more strict, which is why you should always prepare this operation in advance so that everything goes smoothly.
An important fact that we need to know is that for some items we need to present special licenses. We refer for example to household appliances, vehicles, certain chemicals … We must first find out what to do with this type of article depending on the country.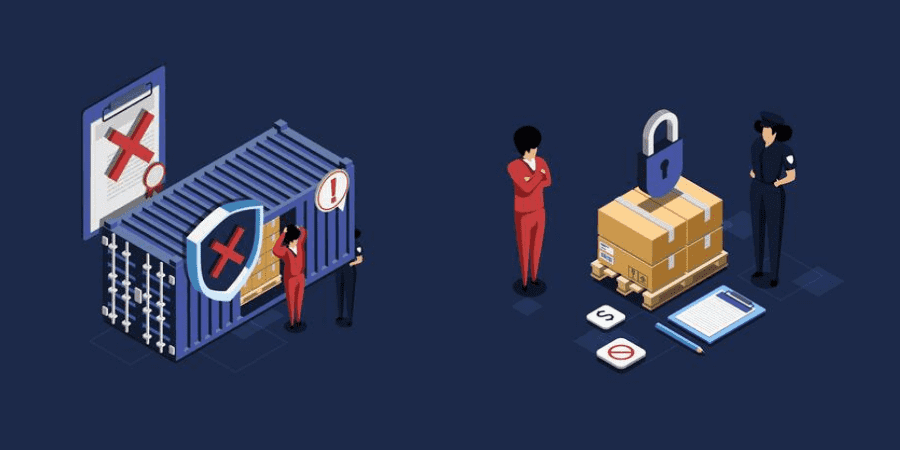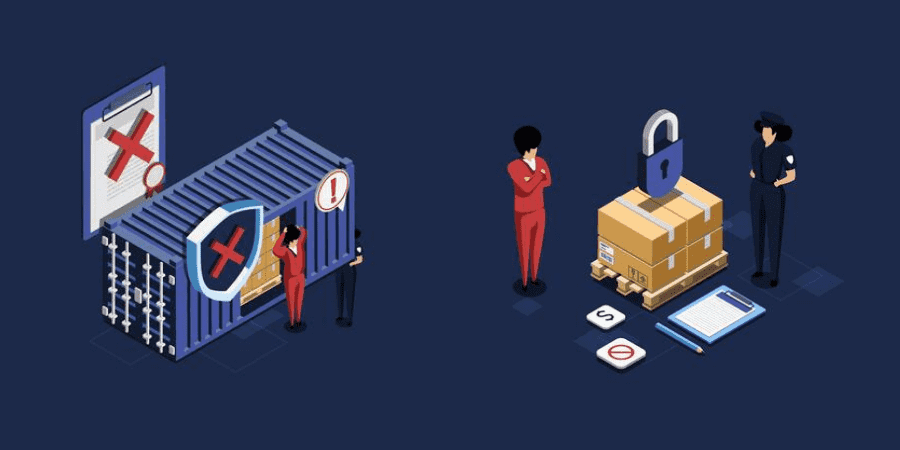 Documents required for customs clearance
As we mentioned previously, it is essential that you inform yourself in advance of the documents required for your move, each expatriation will have its characteristics.
Here is a list of the basic documentation you will need to provide for your future move:
Packing list : It consists of a list with all the items that make up a move, this list must be detailed including their dimensions, weight and value.
Customs clearance authorization for the freight forwarder : The freight forwarder is the legal person (in our case DocShipper) who provides services in international transport. We need to request an authorization so that they can perform customs clearance on your behalf.
Certificate of change of residence : This is a document provided by the town hall or the embassy of the country of origin (if you have registered beforehand).
Certificate of non-transfer : This is a fairly simple letter that will prove on honor that the goods indicated on the packing list are indeed personal effects and are not intended to be resold in the country of destination.
This basic documentation does not include a multitude of exceptions that can be found depending on the country of origin / destination. For example, to benefit from a tax exemption, it will be necessary to prove that you come for work (with a work permit and an invitation letter from the employer), that you are a returning citizen (with proof of residence, in particular via passport) or that you have the status of diplomat.
Go for DocShipper for your international move!
In summary, having a company that has experience and handles all of these procedures is essential.
At DocShipper we have been working for many years and providing quality service to all of our clients, please do not hesitate to contact us, and we will clarify all your doubts so that peace of mind reigns before, during and after your move.
How to get a quote for a move?
The procedure is not complicated, it is even extremely easy! All you have to do is go to the contact page and fill out our online form. Subsequently, a DocShipper consultant will contact you within 24 hours to define with you the needs and offer you a personalized quote. There you have our offer!
DocShipper China | Procurement – Quality control – Logistics
Alibaba, Dhgate, made-in-china… Many know of websites to get supplies in Asia, but how many have come across a scam ?! It is very risky to pay an Asian supplier halfway around the world based only on promises! DocShipper offers you complete procurement services integrating logistics needs: purchasing, quality control, customization, licensing, transport…
Communication is important, which is why we strive to discuss in the most suitable way for you!